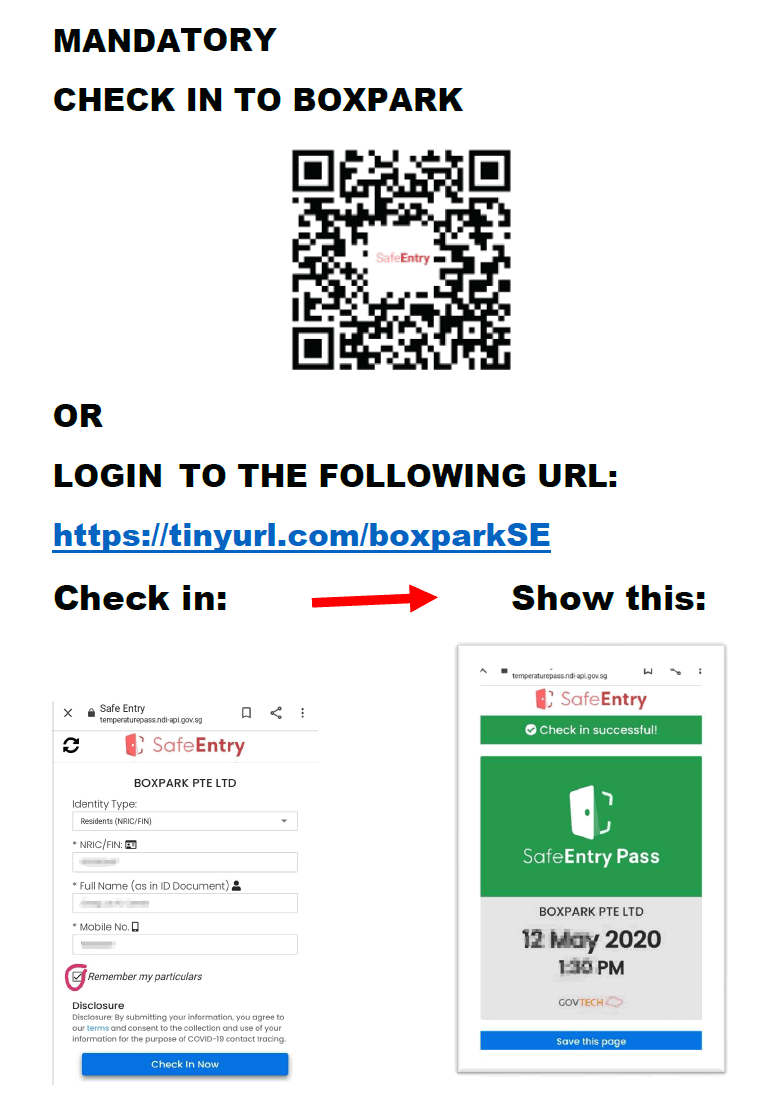 We are conducting SAFE ENTRY check-in at BOXPARK as part of the government's Circuit Breaker regulations as of 12th May 2020.
We urge all tenants and vistors to participate proactively at our security guardhouse before proceeding into BOXPARK.
~~~~~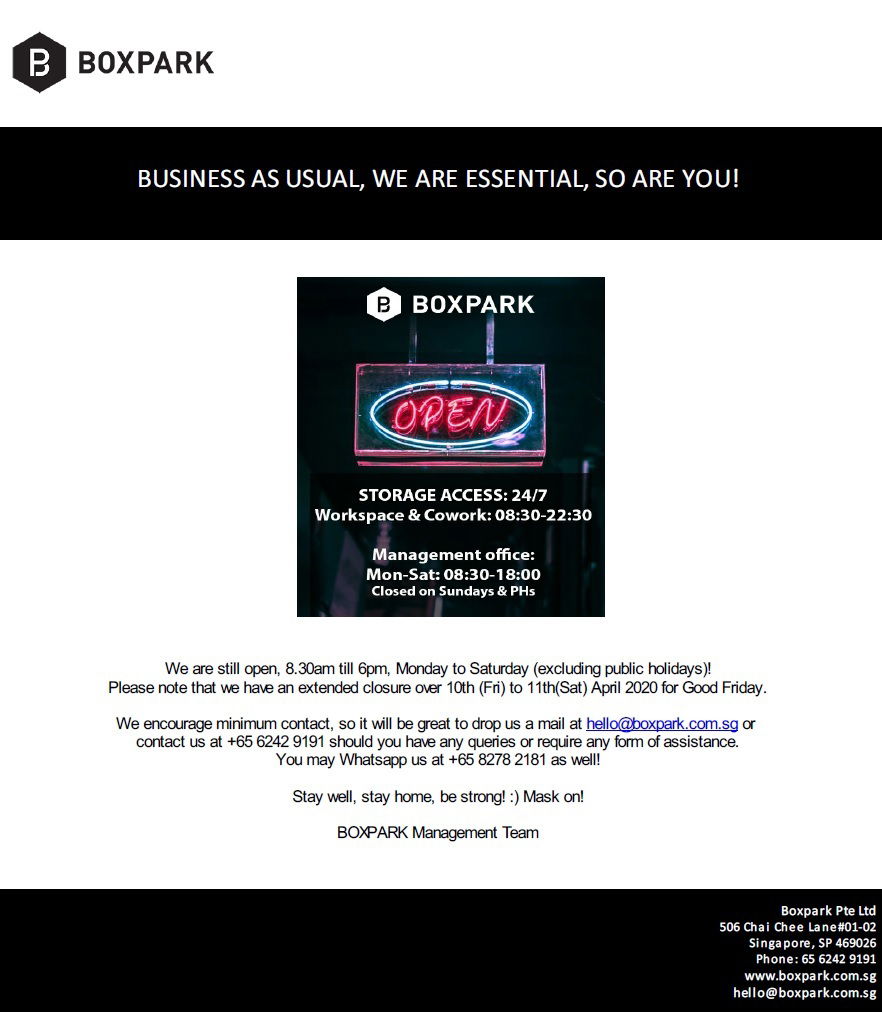 We hope that everyone stay safe and well during this pandemic alert.
It will be equally important for us to be safe and sound too to continue serving you, our lovely tenants. =)

In order to minimize traffic and contact, please make an appointment before coming to our office.
We are open Monday to Saturday (excluding Sunday & Public Holidays) from 8.30am till 6.00pm,
Saturday is STRICTLY by appointment ONLY.
• Call us at: + 65 6242 9191
• Whatsapp us at: +65 8278 2181
• Email us at: hello@ boxpark.com.sg
• Make an appointment online!

Everyone is encouraged to utilize our E-Services on our website!
You may perform the following services online:
• Payment information
• Online payment
• Make an appointment
• Get a quote
• Move out form
• Change of contact form
• Document Upload

At the same time, if you are visiting, please practice proper social distancing, wear a mask if possible and minimize contact.
It is important for us to do so for the well-being of yourself and our staff as well!

~~~~~
To members of the public and tenants of BOXPARK:
Let's work together to fight against the spread of the COVID-19 Virus!
Practice the below steps and seek medical help promptly if affected.
BE SAFE! BE HEALTHY! BE RESPONSIBLE!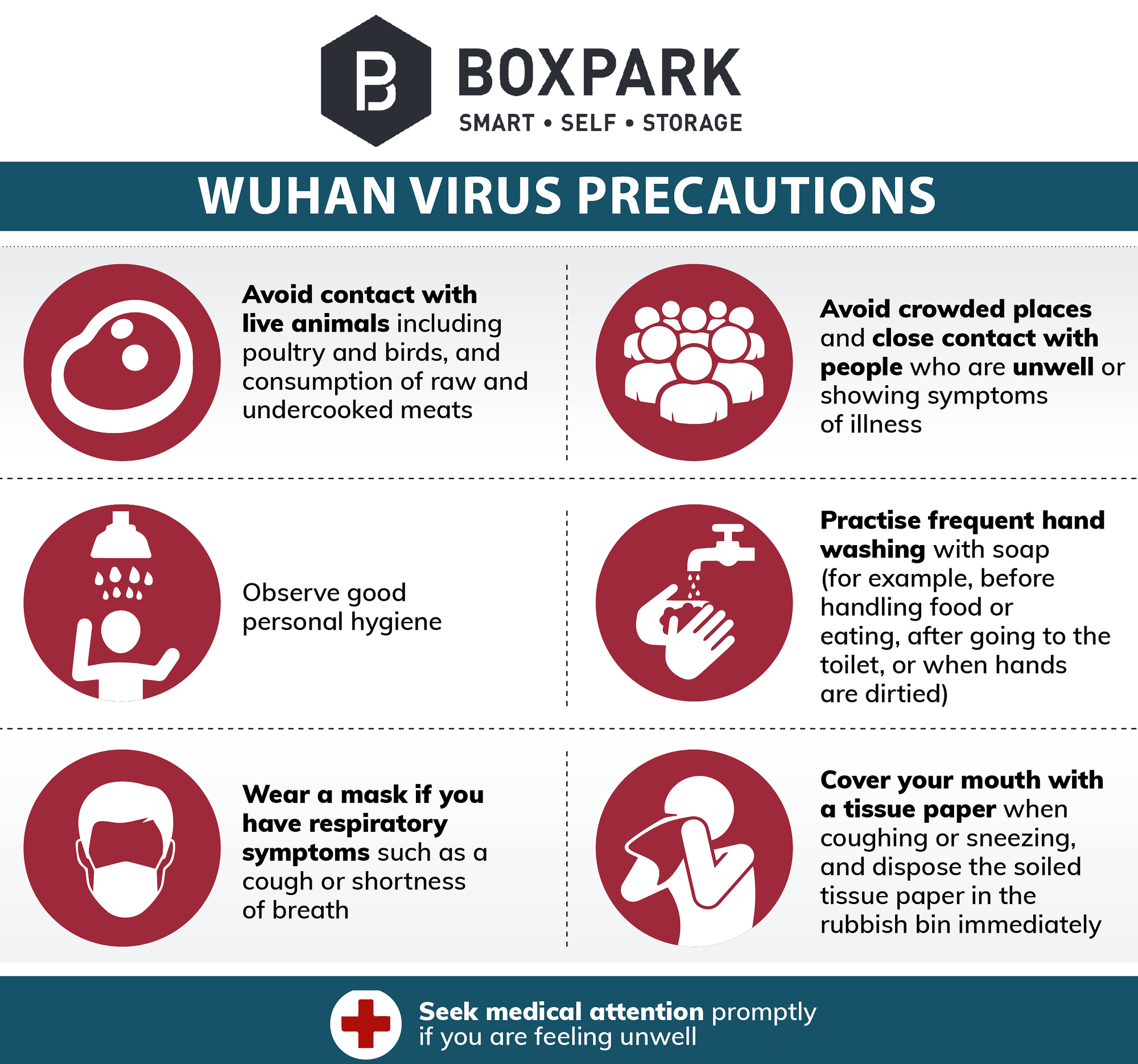 Please be informed that BOXPARK is business as usual.
Mandatory health screening is in place to safeguard against the spread of the Wuhan Virus.
We seek your kind cooperation and appreciate your patience!
BE SAFE! BE HEALTHY! BE RESPONSIBLE!
~~~~~
Wishing you a Happy & Prosperous Lunar New Year!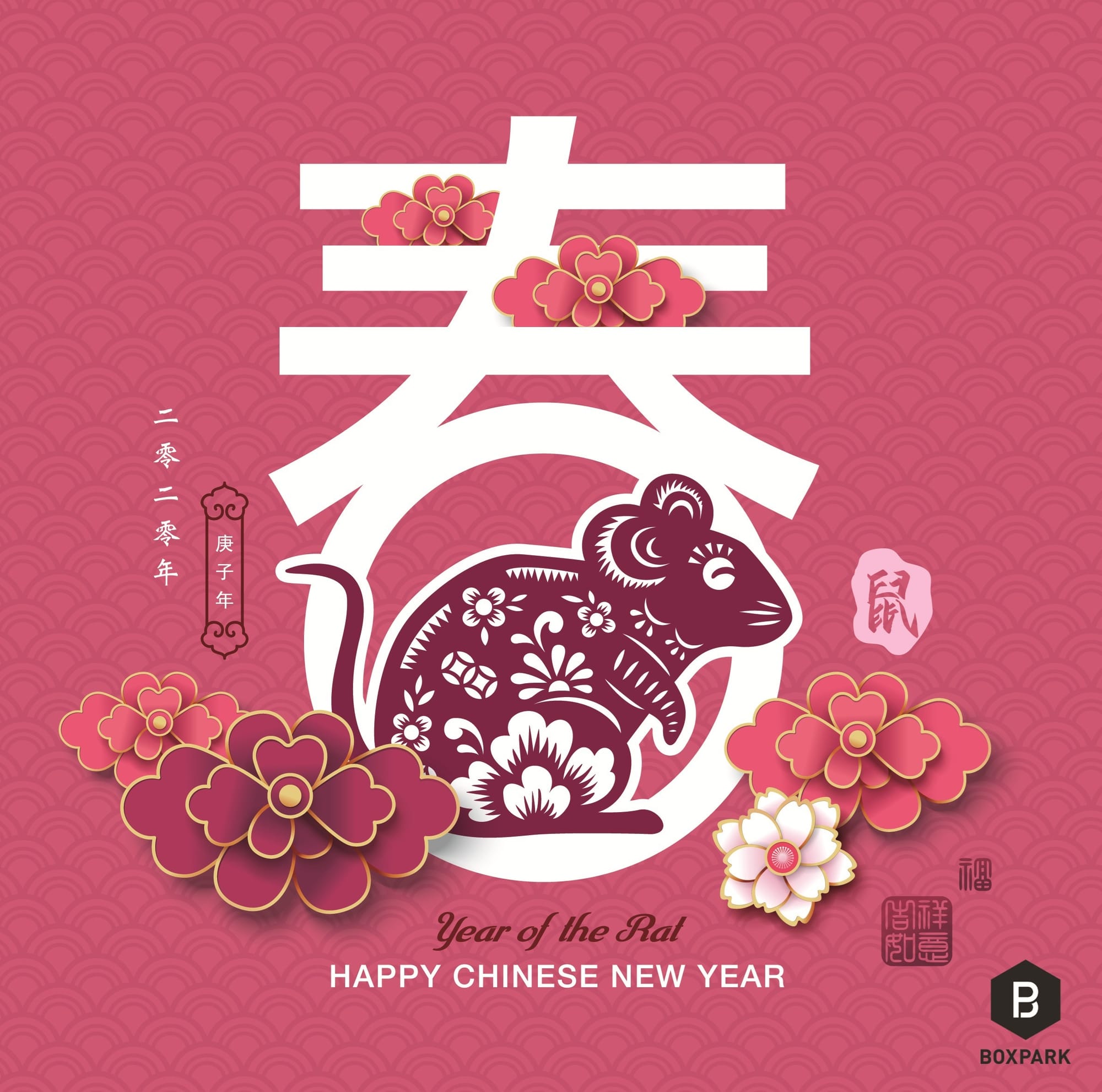 Please be informed our office will be closed from 24th January 2020 at 2:00pm till 28th January 2020.
Business will resumed on Wednesday, 29th January 2020.
Self storage and office access remains 24/7.

HAPPY HOLIDAYS! =)